Mystery House is located in the old movie theater of picturesque Valkenburg. 
AN EVENTFUL (FILM) HISTORY
After the 1920s cinema closed its doors in 1987, it fell into disrepair.
In mid-2014, a building filled with cobwebs became all of a sudden the perfect place to tell mysterious stories in the form of an exciting game.
Mystery House Valkenburg stands out because not only the escape rooms, but the entire building tells a story. The mysterious stories of the old cinema and its eventful (movie) history.
Experience is the magic word.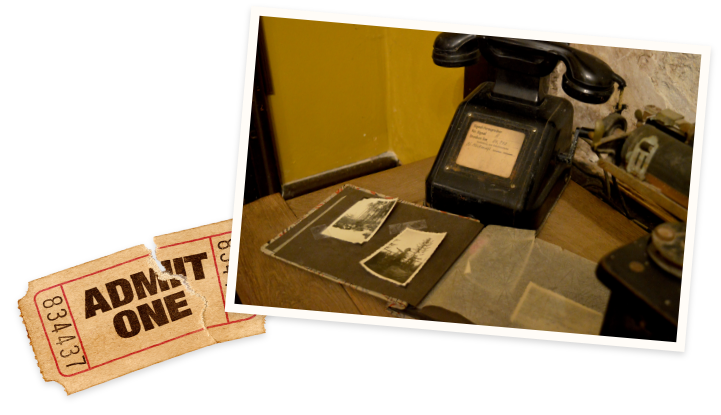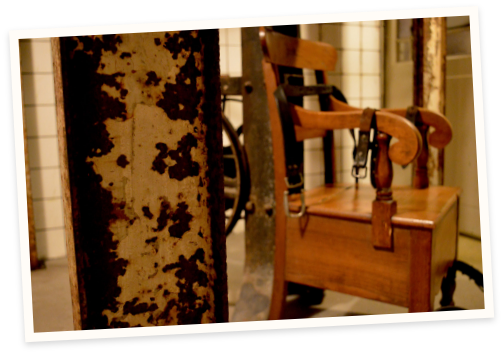 As soon as you step over the threshold of Mystery House Valkenburg, you imagine yourself in the swinging '70s. The original elements of the cinema have been preserved, the sounds of the Seventies resound from the old record player and grandpa's rocking chair stands quietly in the corner. Take a seat in the foyer for a cozy drink or a game of pong.
The peculiar janitor Egidius Theodorus Lumière lived for "his" cinema in the heart of Valkenburg. He had always wanted a job in the cinema, and protected it with his life. However, his dream became a nightmare. Visitors stayed away and his beloved cinema slowly fell into disrepair.
After the director died in 1987, both the cinema and the dream of the dedicated Egidius came to an end. Broken and tormented, he was left behind. No one ever saw him outside again....
And he doesn't seem to be looking forward to your arrival....