"July 1937. I look at my navigator. His face does not betray much, but somewhere I detect unease. I don't let myself be thrown off guard."
* Escape rooms outside of our regular business hours can be requested through our email info@mysteryhouse.nl (minimum 2 rooms)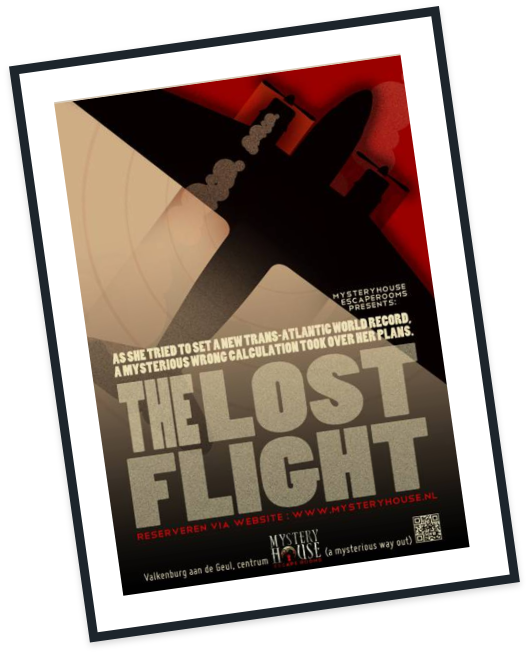 THE UNKNOWN FINAL DESTINATION
The engine of my plane begins to hum. We are ready for it. The biggest challenge of our lives: the longest flight in the world. In 47,000 kilometers, we can finally say we've really done it....
The Lost Flight is based on the story of the first female explorer Amelia Earhart, who caused a furor in the 1930s as the first female pilot to fly solo across the Atlantic Ocean. In early July 1937, she and navigator Fred Noonan embarked on her greatest dream: the longest flight in the world. However, the final destination of the flight that the whole world was talking about was never reached. What exactly took place is a mystery to this day....
WHAT EXACTLY TOOK PLACE IS A MYSTERY TO THIS DAY....